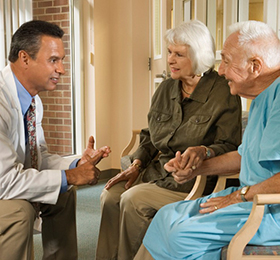 Editor's Note:Henry Ford Health System received an Honorable Mention from the 2019 Sherman Award for Excellence in Patient Engagement program for its early rehab program, whichprovides services to the medical intensive care unit at Henry Ford Hospital in Detroit as well as 50 additional beds at three other locations. Henry Ford Health System was among a number of organizations recognized for their accomplishments during a ceremony at the Institute for Healthcare Improvement's Patient Safety Congress in Houston, Texas, on May 16, 2019.
When you're in the hospital, your greatest driving force is recovery. You want to get back on your feet again and have life return to normal. For patients coming out of extensive surgeries or those battling serious medical conditions, recovery can often be overshadowed by long days spent in a hospital bed. Fortunately, physical and occupational therapists have found that starting services sooner can lower the risk of functional decline related to long hospital stays. Early rehab can improve your physical health faster and can also improve your outlook on recovery.
Jump-starting your recovery
Early rehab programs focus on providing personalized physical therapy and occupational therapy services while you are in the intensive care unit (ICU). Early rehab programs aim to get patients started with therapy as early as 12-24 hours after they are medically stable.
With any ICU stay, patients are at risk of becoming weak – which effects their independence. If they need to rely on a ventilator, the risk of developing complications and having a longer recovery increases even more. Getting them involved in activities that get their feet on the floor earlier can speed up their recovery and decreases the risk of delirium or confusion.
Early rehab programs can help:
Decrease time spent in the ICU or hospital
Reduce numbers of days spent on a ventilator
Maintain or reduce cost of stay
Minimize physical and mental decline
Personalized care to improve your outlook
Early rehab programs don't just work to get you recovered faster. Your therapy sessions are tailored to accommodate your physical capabilities as well as your personal interests. Your therapists work with your family to learn more about your hobbies, favorite activities and preferences for music, movies, games and reading materials. Based on the information provided, your therapists can incorporate these preferences into your rehabilitation. That could mean creating a specific playlist for your daily sessions or providing your favorite magazines to keep you engaged between sessions.
Your rehab team works closely with your medical team to make sure everyone is informed of your progress. A calendar is placed on the wall in your room to track your progress with therapy. This also allows you and your family to focus on positive things and set daily goals during your hospitalization.
Patients get so much out of achieving their personal goals. And the nurses, therapists and providers help to empower patients. They are there to cheer up, cheer on, motivate and comfort.
Staying positive
Before the start of early rehab programs, patients often didn't receive any physical or occupational therapy services until they were transferred out of the ICU. Unfortunately, by that time, many patients were used to the inactivity and time spent on bedrest – making it harder and take longer for them to get back to normal.
Early rehab provides each patient with the highest quality and the safest care to help them overcome their unique situation and regain their strength. But most importantly, countless patients have experienced hope and improved quality of life as a result of the personalized early rehab approach and the partnership between therapists, patients and their families.