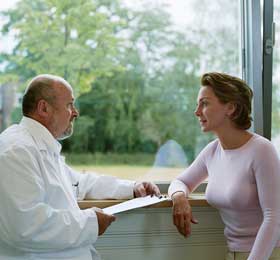 The Agency for Healthcare Research and Quality has published a toolkit of materials to help patients, family members and health professionals in physician practices work together to improve diagnosis. The toolkit is one component of AHRQ's sustained support of efforts to improve diagnostic safety, which include actions designed to help avoid communication breakdowns during patient-provider encounters.
The toolkit contains two strategies: "Be the Expert on You," which is focused on helping patients communicate as effectively as they supply information in the diagnostic process, and "60 Seconds to Improve Diagnostic Safety," focused on encouraging providers to devote full attention to patients as they describe their symptoms and recent medical history.
The toolkit offers practical materials, including handouts, worksheets, feedback surveys and training materials to support adoption of these strategies within office-based practices. The following planning worksheet lays out a workflow of tasks for implementing the patient-focused strategy. It and all other materials are available for download on the AHRQ website.