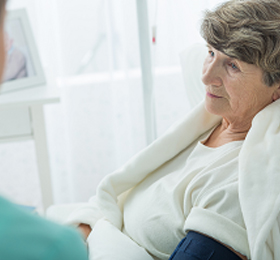 Editor's Note: In honor of World Alzheimer's Day on Sept. 21, we offer this Encore presentation of Christine Winters' 2014 post about engaging the Alzheimer's patient. Alzheimer's patients offer significant challenges and providers often are challenged by how to offer appropriate care.
Every 67 seconds, someone develops Alzheimer's in the U.S. It's an irreversible, progressive brain disease that affects more than 5.0 million people today, and by 2050, that number is expected to triple.
With enactment of the National Alzheimer's Project Act in 2011, finally, Alzheimer's Disease became a national health priority, bringing funding and stakeholders together to confront this public health threat. However, the challenges are many — among them, the education of our healthcare workforce and the ability of our institutions to adapt protocols to engage and care for the unique needs of the dementia patient.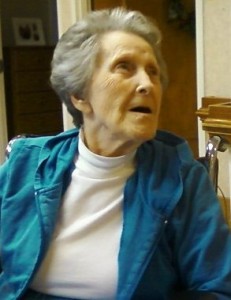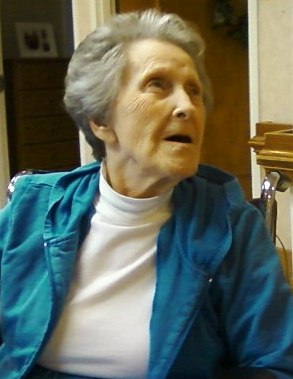 Picture for a moment, a patient who is highly agitated and confused when taken outside of her environment, fearful of unfamiliar faces and noises, increasingly limited in her ability to talk and comprehend, and sometimes prone to wandering. Now consider the potential scenarios that could unfold when this individual is admitted to a hospital. The average caregiver is simply not equipped to manage this kind of patient without training, nor can the current model of care delivery at most hospitals adequately accommodate the needs of the dementia patient.
Extraordinary Challenges
In a paper published in an issue of Health Affairs, authors Gregg Warshaw, MD, of University of Cincinnati's College of Medicine and Elizabeth Bragg, PhD, of UC's College of Nursing wrote, "Without an immediate and significant commitment to developing the health care work force to address this challenge, many older adults with dementia will receive inadequate care. By extension, their children and grandchildren will be burdened with extraordinarily challenging responsibilities for which they will not receive sufficient support."
A Family's Story
I certainly found that to be the case when my own 86-year-old mom, a widow and Alzheimer's patient, went into the hospital for surgery. As a working spouse with a husband who has chronic heart failure, I knew I wouldn't have the luxury of staying with her 'round the clock. So I chose a hospital I trusted and that was located close to work where I could visit her several times a day.
Sadly, my trust was misplaced.
All appeared to be well until day two. When I visited, I found she had been relocated to an isolated room at the end of the hall, far from the nurse's station and everyone else.She had soft restraints on her wrists and was very agitated. I quickly learned from the nurse that mom "had been very disruptive," persistently calling out during the night which disturbed other patients. The nurse was indignant. Mom even tried to walk out; they had found her waiting by the elevator, the nurse reported.
I tried to remain calm, understanding the dilemma but inquiring, "Had she been in pain? Was there something she had needed? Did she appear frightened?" No one could say, but it was evident to me no one really knew how to deal with mom.The hospital had no protocol in place for managing dementia patients. It happens that there is a better way to manage the Alzheimer's patient. In the case of disruptive vocalizations, the National Institute on Aging offers this guidance: "Offer the patient reassurance.Place the patient where she can see a nurse. Spend time with the patient. Assess the patient for pain." It appeared none of those practices were in the hospital's playbook.
Patients as Mentors
Gratefully, forward-thinking medical schools and healthcare organizations are beginning to step up to the education challenge. As early as 1998, Northwestern University's School of Medicine created the "Buddy Program," which takes first-year medical students outside the classroom and pairs them with early-stage Alzheimer patients. Students don't care for their patients. Instead, patients act as mentors, teaching students what everyday living is like for someone with Alzheimer's for several hours a month as they share a walk, a meal or visit local sites. The intent of the program is not to develop geriatricians or neurologists but to provide our next generation of care providers with greater sensitivity to what Alzheimer's sufferers experience. By all accounts, both students and mentors have found the program rewarding. It's success is reflected in the growing number of medical schools that have replicated the program: Boston University, Dartmouth College, Washington University, Harvard and the University of Wisconsin, to name a few.
A Special Kind of Care
Among hospitals, a number of new approaches are being adopted to enhance care for the dementia patient. With a little research, I was fortunate enough to find a local hospital that employs patient sitters in time for my mother's second hospitalization. Under my guidance and that of the registered nurse, this full-time caregiver was able to provide constant companionship for my mom, offering her comfort, coaching her to eat and encouraging her when the nurse came to administer her medications. Together, we created a plan tailored to her needs, abilities and idiosyncrasies:
Call mom by her first name.
When you walk into her room, introduce yourself and explain why you're there.
Don't ask her birth date or pose questions about allergies or history. Ask me. (She can't remember.)
Speak in simple sentences. Don't tell or ask a lot at one time.
Please don't talk to her through the nurse call system. It's alarming for her.
Be patient and reassuring when she asks the same question over and over.
Use a communication board to convey personalized messages for her:
o "Marge, you're in the hospital"
o "Chris will be visiting you at (specific time)"
Only serve small portions of food or she won't eat.
Invoke my name to encourage her eating, med adherence, etc.
The patient sitter proved to be a tremendous comfort to mom in this unfamiliar environment. She enabled mom's caregivers to more effectively engage her and gain her cooperation and the sitter certainly brought peace of mind to me.
However, I must point out that proper training must extend to the entire care team and staff. Phlebotomists, therapists, cleaning and catering staff, etc. – all need awareness training and should work closely together.
Creating Mindfulness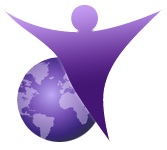 To add to their effectiveness, it also helps to employ mechanisms, such as signs at the door and patient wristbands to alert people to the patient's condition. I am particularly impressed by the Alzheimer's/Dementia Hospital Wristband Project that was first piloted at Brookline Regional Hospital in Hernando County, Florida. Wristbands and signs bearing the distinctive, purple Alzheimer's/Dementia symbol remind caregivers to be mindful of the patient's condition and to be alert to potential falls and wandering. The project also employed patient sitters.
Educate, Empower, Engage
Momentum is growing in our medical colleges and among our provider organizations to educate and empower our healthcare workforce, but the clock is ticking. In the time it took you to read this blog, several more people in the U.S.were afflicted with Alzheimer's. Alzheimer's Action Day is September 21. Tell me: What action will you take to more effectively engage and care for this vulnerable population?