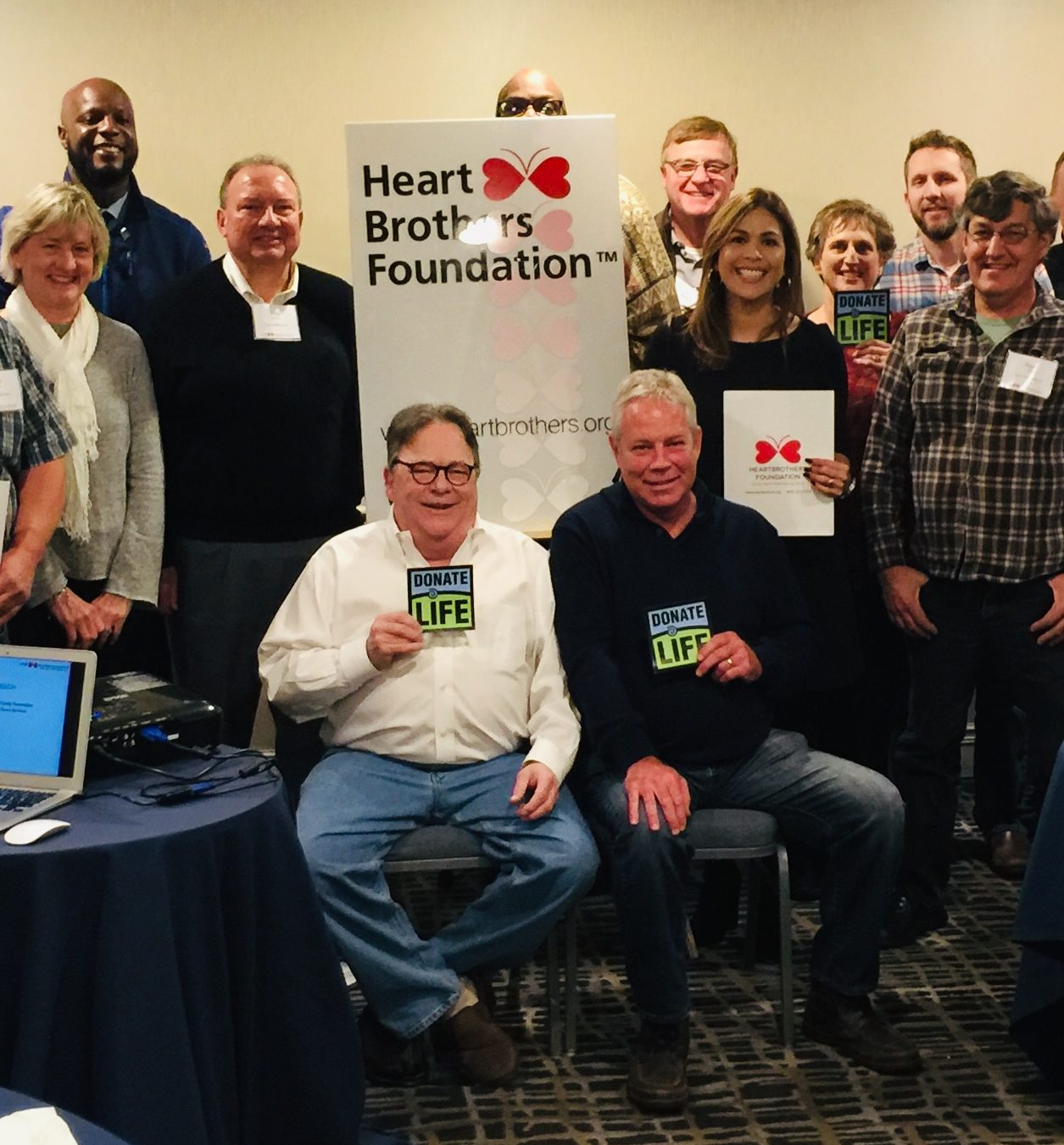 Editor's note: HeartBrothers Foundation received an Honorable Mention from the 2019 Sherman Award for Excellence in Patient Engagement program for its support of heart failure patients and their families and its work in the community to improve awareness of heart disease. HeartBrothers Foundation was among a number of organizations recognized for their accomplishments during a ceremony at the Institute for Healthcare Improvement's Patient Safety Congress in Houston, Texas, on May 16, 2019.
HeartBrothers Foundation was founded by two heart failure patients, Patrick Sullivan and Bob Romer and their spouses, Leslie and Susan. Pat and Bob started the foundation in 2014, after living with heart failure for many years.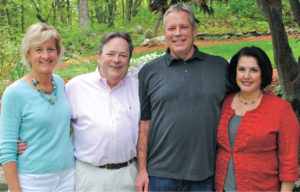 They developed a close friendship while waiting at Tufts Medical Center for heart transplant surgery. During that time, they also developed a realization that there were huge gaps in services and support needed by heart failure patients and their loved ones. They resolved to give back, if they ever got out of Tufts alive!
In 2013 they both received transplants, and the rest is history. Pat and Bob and their spouses worked tirelessly to make Heart Brothers a reality. HeartBrothers is a non-profit, all volunteer 501c3 foundation. With approximately 60 volunteers, HeartBrothers has served over 70 percent of the heart failure patients in New England and written over $130,000 in grants since 2014. But there is much more to do!
As the Foundation looks to the future, it faces very stark statistics:
Over 6 million people suffer from heart failure in the U.S. and almost 13 million people around the world.
600,000 people are newly diagnosed with heart failure each year, and 50 percent will die within five years.
280,000+people in the U.S. will die from heart failure each year, the same as all cancer deaths combined!
Heart failure is expected to increase 45 percent by 2030.
Only 2,200heart transplants are performed each year in the U.S. This number has begun to increase slightly due to new technologies in treating blood-borne diseases and organ transfers, yet not in any way to reduce the number of patients who die while waiting for a transplant.
Informed by Personal Experience
HeartBrothers Foundation has a unique perspective on heart failure. Pat, Bob and the other members' firsthand understanding of the overwhelming physical, mental and financial stresses that affect heart failure patients and their loved ones is why they have dedicated their lives to helping heart failure patients navigate the many gaps that exist in their care. Through its volunteers and fundraising efforts and the generous donations of individuals, corporations and foundations, HeartBrothers helps fill the gaps for heart failure patient's mental, physical and financial needs, including lodging, transportation, meal programming, informative stress-coping resources and peer-to-peer support. The foundation also focuses its efforts on increasing awareness about heart failure in the general public and among organizations supporting and servicing heart failure patients, thus forging connections within the global heart failure community.
HeartBrothers' Assistance Programs
HeartBrothers' assistance programs were launched in 2014 for patients at Tufts Medical Center in Boston and throughout New England and upstate New York. Since then, HeartBrothers has extended services to patients all across the Northeast and is now expanding its relationships with additional hospitals in the region. HeartBrothers' assistance programs include:
Heart of Survival. Providing gap assistance and tools for patients and families to survive long-term hospitalization.
Angel Transport. Assisting patients with medical/ambulance transportation costs (and other services) not typically covered by medical insurance agencies.
Support Blog. Bringing those in the heart failure community together.
Team HeartBrothers. Our volunteer team, which provides face-to-face interaction with patients and families and assists with fundraising and raising organ donation awareness.
Organ Donation Awareness. Assisting organ donation organizations by increasing awareness of their services through HeartBrothers' social media, literature and events.
EMS Support & Training. Sponsoring training and speaking engagements to raise the awareness and skill of first responders caring for VAD patients
In addition, HeartBrothers' founders and members participate in a number of speaking engagements around the country. The foundation is active in the Heart Failure Society of America, where HeartBrothers is one of only two non-profits serving on the Improving Patient Care Task Force. HeartBrothers also participates in joint activities with New England Donor Services, the organ procurement organization in region. To support the initiatives outlined above, the organization performs a number of fundraising events such as an annual golf outing, a gameshow gala and other smaller events.