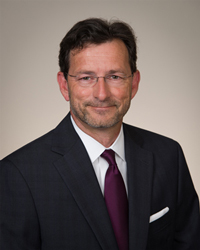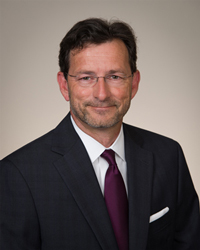 Sam Watson is senior vice president, Patient Safety and Quality, and executive director of the MHA Keystone Center.Since coming to the MHA, Watson has overseen the national launch of the core measures clinical data collection system; led the inauguration of statewide quality initiatives including surgery, obstetrics, hospital-associated infections, emergency department, sepsis, falls, pressure ulcers, venous thromboembolism and care transitions; and achieved the Eisenberg Innovation in Patient Safety and Quality Award and the Dick Davidson Quality Milestone Award for healthcare improvement.
Prior to coming to the MHA, Watson led the development of a health system patient safety scorecard, implemented numerous quality improvement programs in a mid-sized community hospital, and served as Ferris State University adjunct faculty for clinical laboratory science students.
Watson has a bachelor's degree in clinical laboratory science from Ferris State University, master's degree from Central Michigan University, has completed the Health Research and Educational Trust (HRET) Patient Safety Leadership Fellowship and is a certified patient safety professional.
He is a senior fellow with the HRET and affiliated with several professional organizations and committees including the National Quality Forum Patient Safety Advisory Committee, National Patient Safety Foundation certification examination board, and the Hospice and Palliative Care Association board.