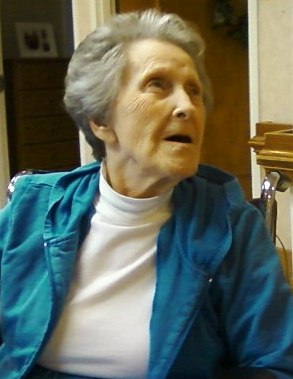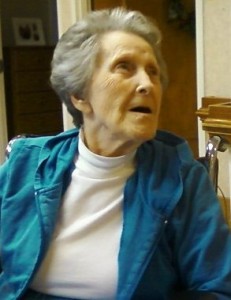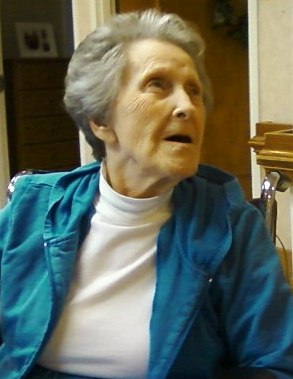 I spoke at two conferences recently and came away from each with perspectives that suggest we have a long way to go in making progress toward dementia, including Alzheimer's care.
Accounting for Dementia
At an annual conference of healthcare executives in Chicago, if there was one, there were 10 population health-related seminars on the agenda. But does population health, including the patient-centered medical home really account for dementia? I conclude NO in this Hospital Impact article.
I then spoke at an annual patient experience conference in Dallas. To their credit, the organizers added a long-term care track this year. I kicked it off with a presentation on changing the culture of aging care. I had 27 people sign up and 10 show up. The next day I attended the second seminar in the long-term care track. They had two people, including me, in attendance.
The attendance told me a lot. Yes,we may have had the wrong audience. After all, while a long-term track was added, I am not sure how many non-hospital people attended. But it also told me that we are still very much operating in silos in healthcare. Most of the concurrent tracks given at the same time covered very focused aspects of patient experience, specific strategies and tactics.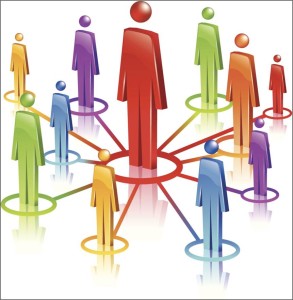 Looking for Healthcare Visionaries
So after quickly adjusting how I would give my presentation in Dallas, I made the point to tell attendees several times that they were the healthcare visionaries, the people who took time to participate in a presentation that connected very disparate dots in healthcare.
We need more visionaries to connect the dots or at least listen to people who are connecting them so they can gain a broader perspective about their place in the healthcare continuum.
Forging a Path to Better Care
So for the benefit of all, here is essentially what I covered in our conversation about changing the culture of aging care.
How we view elders impacts how we care for them. And how we care impacts how people talk about the care experience through word of mouth. Oh yes, that impacts revenue.
Change our demonizing language around the disease, which alienates people and prevents them from self-identifying. Realize it starts in your own marketing departments and with your advertising agencies.

We use words like "attacks and strikes" and "mind-robber" when describing dementia, including Alzheimer's. We call people "victims." We are socially isolating both people with dementia and their caregivers when we stigmatize a disease, which in turns causes them to recede into the shadows rather then self-identify so that their holistic healthcare needs can be met sooner.
And with Millennials staffing most marketing departments, a generation that thinks people who are 60 are "old," well you get what you get when you look at the horrible messaging and even worse images in the communication mediums healthcare organizations put forth.
Educate the public; create a groundswell.

In the U.K., the Dementia Friends initiative has one million members, one million more people who are a little bit more aware of dementia and how to start helping people.
Understand that other, non-intuitive partners such as bank tellers are on the front lines of identifying the behaviors that could suggest the disease.
In an ACO world, physicians, other hospitals and a nursing home or two are not your only partners. People in our retail and banking establishments are often on the front line, witnessing the symptomatic behavior of people with Alzheimer's well before they are documented clinically. And with a bit more training, we can make whole communities more aware.
Document the family caregiver in the medical record.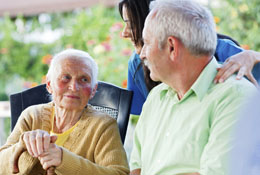 Caregivers are not just a means to an end to help providers get a patient to do what they want them to do. They have incredible input to provide that can make health care safer.
Start dementia registries.
Just like cancer registries, we need to start documenting people with dementia so care can be started sooner and be more consistently delivered. In the U.K., physicians are given incentives for identifying people and those identified are given the support of care advocates.
Lead dementia-friendly community initiatives.
Who better than big healthcare providers with deep pockets can lead dementia-friendly community initiatives?
Promote intergenerational interaction.
Intergenerational schools are progressive charter schools that actively mix generations with meaningful learning. We need more of them.
Talk about death and dying openly.
This is literally the last frontier and the last hope in giving people a quality of life at the end of life. Read Atul Gawande's "On Being Mortal" and watch the PBS special of the same title. It brings the discussion full circle.
As I concluded in my Hospital Impact article, "Cumulatively, these actions will help providers achieve the goals of population health management–identifying more data points, conceiving better care plans and ultimately improving clinical and financial outcomes while also contributing to the quality of life for patients and their family caregivers."
Stepping Outside Our Silos
But before any of this can happen, we must encourage broader thinking around issues and expose more people to messages that unite the continuums of care and beyond. We cannot continue to operate in silos, which we are clearly still doing despite the talk of best practices that claim we are not.